Documents and FAQs
From Ameise-en
AMEISE is a powerful simulation environment that can be used in various settings in project management courses. The most frequently asked questions concerning the environment are summarized and answered below.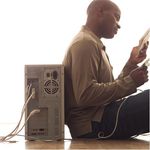 Here you can find all documents that are related to the AMEISE project.
Frequently asked questions related to installation, use and troubleshooting of AMEISE.