Getting AMEISE
From Ameise-en
AMEISE is freely available for educational institutions(Universities, Colleges) and it is used and developed at several locations summarized on the Ameise Users page. At this page you can find the latest version of AMEISE (for the server a registration is required!)and a list including all changes to previous versions.
---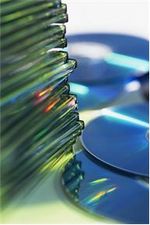 The AMEISE client is freely available: downloading the server requires a one-time registration. For testing purposes you can receive an automatically generated trial license. When the AMEISE team has checked your provided information you can receive an unlimited license per e-mail.

For downloading the client or server please follow the links below:

If you want to know how to use AMEISE, you can participate at one of our(free of charge) workshops which are offered by any AMEISE partner. It is also possible to have an AMEISE training organized locally at your site. In return, we would appreciate your feedback and look forward to working together on the further development of AMEISE.
At this page you find a summary of all the change logs(new features and bug fixes).
This page contains the list of all institutions which are using AMEISE