Main Page
From Ameise-en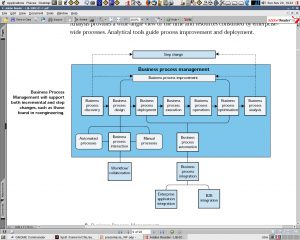 MediaWiki has been successfully installed.
Consult the User's Guide for information on using the wiki software.
Getting started
What is AMEISE?

Short Description

Das AMEISE-System bietet Studierenden der Informatik, der Betriebs- und Wirtschaftinformatik sowie fachverwandter Universitäts- oder Fachhochschulstudien die Möglichkeit, an einem Simulator Projektmanagement-Erfahrung zu sammeln. Vergleichbar zum Training eines Piloten an einem Flugsimulator können bei AMEISE durchaus kritische Situationen vorgegeben und trainiert werden, ohne dass dabei gleich ein wirkliches Projekt in Absturzgefahr kommt.

Somit können zukünftige Projektleiter in wenigen Stunden Projekte durchführen, die normalerweise mehrere Monate dauern würden. Dabei werden sie mit typischen Problemen in Projekten konfrontiert, die von ihnen bewältigt werden müssen. Kern des AMEISE-Systems ist der an der Universität Stuttgart entwickelte Simulator SESAM. (more...)

More Questions? <-- muss nicht sein - ich wurde es nicht schreiben

Please visit our About page
style="width:70%;border:1px solid;padding:1em; color: black;"

News

2007-04-20: New Client

We have new client...
RIGHT
TEST START
LEFT

XXXXXXXXXXX XXXXXXXXXXXXXx

RIGHT



TEST END